Exclusive
Lisa Vanderpump's Restaurant Accused Of Changing ANOTHER Customer's Credit Card Receipt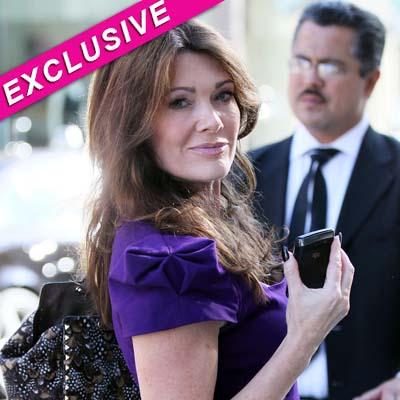 Senior RadarOnline.com Reporter
Another patron has come forward to claim that they too had a bad experience with Real Housewives of Beverly Hills star Lisa Vanderpump's high end Beverly Hills restaurant.
As RadarOnline.com previously reported, a dissatisfied customer claimed that someone at Villa Blanca changed the tip amount on her receipt by $2 after she left the restaurant; and now a second person has exclusively told RadarOnline.com the same thing happened to them.
Article continues below advertisement
"I went to Villa Blanca in January with three friends and I was so annoyed after the terrible service and way the staff treated us that I did not leave a tip on my lunch bill. When I checked my account later though I noticed that someone had put a 20 per cent tip on my credit card receipt!" Nicole told RadarOnline.com.
She said she contacted the restaurant twice and the second time she spoke with a manager who told her they would refund the money, but they never did.
Article continues below advertisement
"We had a ton of different waiters, and when we said we wanted to take our leftover food to go they threw it out, basically they treated us like crap."
Lisa Vanderpump reportedly has temporarily suspended the employee that allegedly made the charge on Judy Spires' receipt and the manager of the restaurant told RadarOnline.com: "I'm sure this was an accident. This waiter is one of our best. I'm going to refund the money to the woman immediately."