Exclusive
Lisa Vanderpump Sells Her Mega Mansion; Says 'It's Just Too Big For Ken And Me'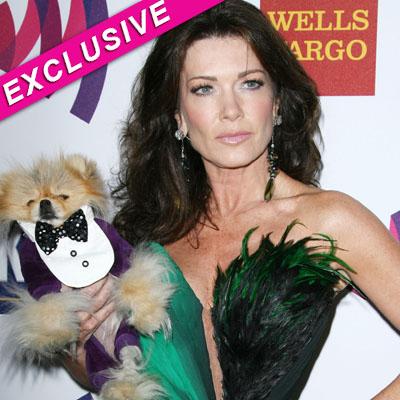 Real Housewives of Beverly Hills star Lisa Vanderpump has sold her huge Beverly Park Mega Mansion for a whopping $19-million and exclusively reveals to RadarOnline.com that "it's just too big for Ken and me."
"We had such a great offer on the house, one we couldn't refuse," Lisa says. "It's 17,000 square feet and my daughter, Pandora and son, Max, already moved out of the nest. So it's just Ken and me and it's really too big for two people."
Article continues below advertisement
Lisa's not going too far though; she's still remaining in the 90210 hood.
"We found a beautiful, 10,000-square-foot home in Beverly Hills which I adore," Lisa says. "I'm never happy with anything I buy. As a designer, I like to design things my way just Villa Blanca restaurant and my new bar SUR. The new house needs extensive remodeling to suit me and my husband's needs."
While Lisa declined answering just how much she spent on her new pad, sources close to the situation say it's in the neighborhood of $12-million.
The restaurateur, who also has a lease option on a Montecito property, says "Ken and I are looking forward to spending more time up north."
Lisa, whose mega mansion is prominently showcased on Bravo's hit reality show, admits she will miss the home especially after her daughter was recently married in it.
"Pandora wanted to get married in the house and I'm sad both she and I won't live in it to savor those precious memories," Lisa adds. "But life goes on and I'm looking forward to my new house and landscaping it and of course decorating it. It's going to be a lot of work but at the same time, a lot of fun."