The Claws Are Out! Kyle Richards Vs Brandi Glanville: 'It Gets Worse Before It Gets Better'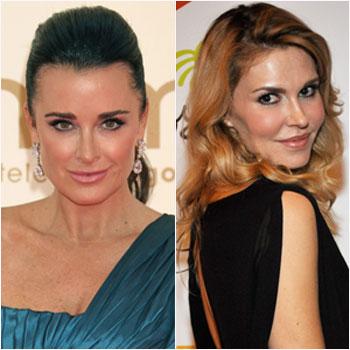 Real Housewives of Beverly Hills star Kyle Richards told Ryan Seacrest Tuesday that certain cast members of the Bravo reality series don't get along (oh really?!!) and "it gets worse before it gets better."
Richards said the "group dynamics are so tense, that it really can bring out the worst in out in you."
Much of the heat has been focused toward new star Brandi Glanville, who got called a "slut pig" by Kyle's sister Kim Richards on Monday's episode.
Article continues below advertisement
Richards said that much of the bad blood stemmed from needling posts Glanville put on her Facebook and Twitter pages regarding some other cast members.
"It's not an excuse by any means," she said.
Hear the audio on RadarOnline.com
The Real Housewives of Beverly Hills airs Mondays at 9/8c on Bravo.