Kourtney Kardashian Buys A Snake!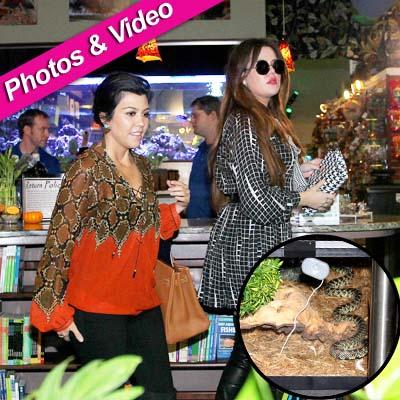 Doesn't anyone buy cute little hamsters anymore?
Kourtney Kardashian purchased a snake Wednesday at Fauna, an exotic pet store in New York City.
Although Khloe, 27, went along to see her 32-year-old sibling select a slithery reptile, she was grossed out by her choice of pet. She told an onlooker: "Eww! It's not mine."
After picking a particularly "big and vicious" snake and buying a tank and all other essentials for the cold-blooded animal, Kourtney -- who has a 22-month-old son Mason with her long-term boyfriend Scott Disick -- arranged for the creature to be taken back to the Gansevoort Hotel where she is staying.
Article continues below advertisement