Exclusive
Kim Kardashian's Husband Kris Humphries Loses Wedding Ring Already!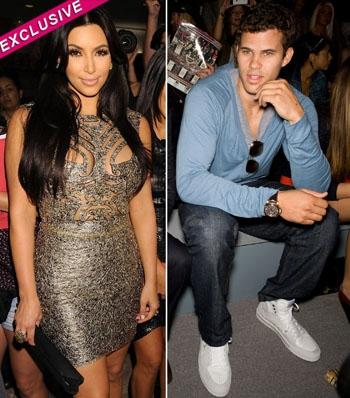 Kim Kardashian's new husband, Kris Humphries, has already lost his wedding ring -- less than two months after tying the knot!
Humphries gold and black diamond wedding band went missing at a Minneapolis airport leaving the basketball player in a state of panic, according to one eyewitness.
Good Samaritan Omar Ahmad was going through the metal detector when Humphries lost the Lorraine Schwartz sparkler.
Article continues below advertisement
"Kris must have had to take off all his jewelry or it slipped off his finger because he was freaking out and frantically looking for it yelling 'where's my ring?!'" Ahmad said, in an interview.
"He was crawling on his knees looking for it underneath the x-ray machine. No one was helping him and very few actually recognized him except for me. So I stepped in to help."
Ahmad laughed, "I told him, I'm going to help you find this so you don't have to deal with this tonight."
The reality stars wed in a lavish multi-million dollar black tie ceremony in Montecito, Calif., on August 20.
While Kim's NBA hunk hubby and the complete stranger searched for the ring, Humphries' two friends reportedly did nothing to help in the search.
"They just stood there, with looks on their faces like, "oh s**t! He lost his ring!" Ahmad said.
After 10 minutes on their knees, Ahmad said he found the band in the corner and security grabbed it.