Exclusive
Jessica Simpson Not 'Hot' Enough To Sell Baby Photos, Says Expert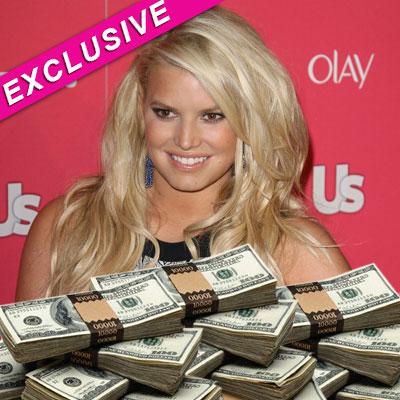 By Amber Goodhand - RadarOnline.com Reporter
Speculation that Jessica Simpson is about to announce that she is pregnant is running rampant, and the latest is that the singer is looking to strike a deal for $500,000 with a media outlet to share the good news.
But according to a public relations expert, Jessica just doesn't have the star power required to snag half a million dollars for photos or confirmation of her pregnancy.
Article continues below advertisement
"The issue with Jessica Simpson maybe is that she simply hasn't been 'hot' lately in terms of relevant, big celebrity occurrences," President and CEO of 5WPR, Ronn Torossian, told RadarOnline.com in an exclusive interview.
"No big movie, hit album or A-list happening, and even though she's an A-list celebrity...in this economy, media needs to know for $500,000 that something is a sure bet -- and Simpson simply may not be seen as that today."
As RadarOnline.com was first to report, Jessica is prepared to announce her pregnancy to the world, but wanted to tell close friends and family first since she's not far along.
"It's still early in the pregnancy, and Jessica has decided to wait before sharing her happiness with her fans," a source close to her fiancé Eric Johnson said.
"But she has begun telling family and friends the exciting news."
Article continues below advertisement
Ronn revealed that it's not out of the ordinary for a celebrity to sell baby photos and he doesn't see the market for such slowing down at all.
"Celebrities are smart to try and control images which are released of their children... I don't think anyone can fault the oft-pictured celebrity from wanting to benefit financially from this continued media frenzy around very personal matters," Ronn said.
"And I am sure the celebrity baby payout will continue."