Emotional Jennifer Aniston Raising Awareness Of Breast Cancer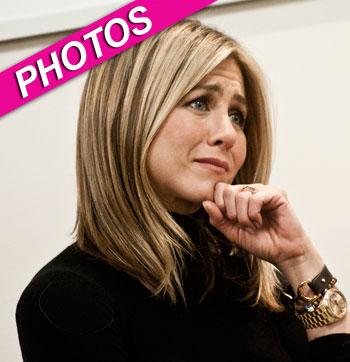 Article continues below advertisement
At one point it even looks like Jen is snapped wiping a tear away.
Aniston is a producer and director on the new Lifetime movie, Five, which is a collection of five short films diving into the impact of breast cancer on people's lives and will be sharing a screening at the center in Virginia Monday night.
Five premieres on Lifetime Monday, October 10 at 9/8c.
RELATED STORIES: