Jason Biggs' Wife Writes Bizarre Blog About Hiring A Hooker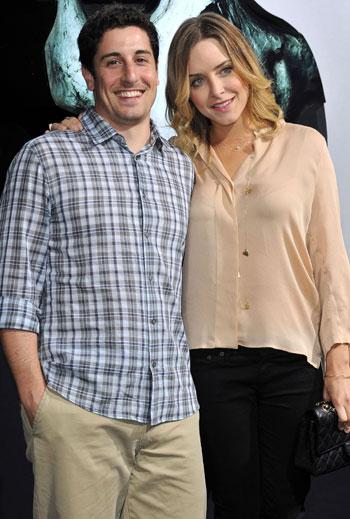 It sounds like a scene straight out of American Pie!
Jason Biggs' wife, actress Jenny Mollen Biggs, posted a blog on Friday detailing the couple's sexual encounter with a hooker – and RadarOnline.com has the details.
"So my husband and I got a whore. I'm hoping, unless you're some sick depraved dissolute of a person, this isn't the kind of thing you hear everyday," Jenny Mollen wrote in her blog, which posted on Friday on The Smoking Jacket, a site owned by Playboy.
Article continues below advertisement
She went on to highlight the series of events, discussing everything from why they decided to have a threesome, how they picked out their hired help and how the encounter "rekindled" their year-long marriage.
Though many famous actors would probably be mortified if their sexual liaisons ended up on the web, Biggs seemed to be supportive about his wife spilling their secrets.
"My wife is in Playboy. Hot." he tweeted on Friday, linking to the blog.