Hank Williams Jr. Takes Shots At Fox & ESPN Through His Music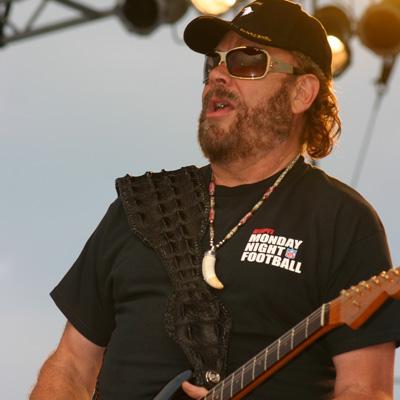 Hank Williams Jr. has recorded a new track called "I'll Keep My ...," razzing Fox & Friends and ESPN in the wake of last week's controversy in which he compared President Barack Obama to Adolf Hitler, leading to a parting of ways with the sports juggernaut after a 22-year run of opening Monday Night Football with his trademark "Are You Ready?" anthem.
Williams said he wrote the lyrics Friday morning and recorded the song later that day; the track is expected to hit iTunes no later than Tuesday.
Article continues below advertisement
In it, he sings, "So Fox 'n Friends wanna put me down/Ask for my opinion/Twist it all around/Well two can play that gotcha game you'll see."
The entire controversy stemmed out of the singer's appearance on last Monday's edition of Fox & Friends, in which Williams, 62, compared the president golfing with Republican House Speaker John Boehner "like Hitler playing golf with Israeli Prime Minister Benjamin Netanyahu.
The Louisiana-born country crooner and the sports network parted ways Friday: Williams said in a statement, "I have made MY decision ... Me, My Song, and All My Rowdy Friends are OUT OF HERE," while ESPN issued a statement that read, "We have decided to part ways with Hank Williams Jr."
The network will replace Williams' weekly intro bit with a rotating cast of characters pertinent to who's playing: Hall of Fame Detroit Lions running back Barry Sanders will star in the first spot prior to Monday's game between the Lions and Chicago Bears.