Hank Williams Jr. Shoots Back At Fox News, ESPN Through Song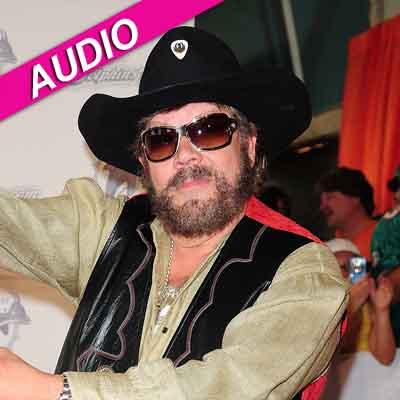 Hank Williams Jr. has debuted his new song "Keep The Change" on his website in response to last week's controversy in which he compared President Barack Obama to Adolf Hitler on Fox & Friends, leading to a parting of ways with ESPN after a 22-year run of opening Monday Night Football with his trademark "Are You Ready?" anthem.
On the track, Williams sings: "So Fox & Friends wanna put me down/Ask for my opinion, then twist it all around/Supposed to be talkin' about my father's new CD/Well two can play that gotcha game, just wait and see, don't tread on me/ This country sure as hell been goin' down the drain/ We know what we need, We know who to blame/ United Socialist States of America, how do you like that name?/ I'll keep the USA and ya'll can keep the change."
Article continues below advertisement
Toward the end of the track, the singer implores his fans to keep Fox & Friends and ESPN out of their homes.
The entire controversy stemmed out of the singer's appearance on last Monday's edition of Fox & Friends, in which Williams, 62, compared the president golfing with Republican House Speaker John Boehner "like Hitler playing golf with Israeli Prime Minister Benjamin Netanyahu.
Williams and the sports network split Friday: Williams said in a statement, "I have made MY decision ... Me, My Song, and All My Rowdy Friends are OUT OF HERE," while ESPN issued a statement that read, "We have decided to part ways with Hank Williams Jr."
Listen to the audio on RadarOnline.com
ESPN will replace Williams' weekly intro bit with a rotating cast of characters pertinent to who's playing: Hall of Fame Detroit Lions running back Barry Sanders opened Monday's game between the Lions and Chicago Bears in a video segment.
Williams will discuss the controversy Tuesday on ABC's The View and The Sean Hannity Show on Fox.
radar_embed service=5min.com src=" http://pshared.5min.com/Scripts/PlayerSeed.js?sid=1126&width=486&height=412&playList=517713237&sequential=1&shuffle=0"