Exclusive
District Attorney Likely To Rest Case This Week In Trial Of Dr. Conrad Murray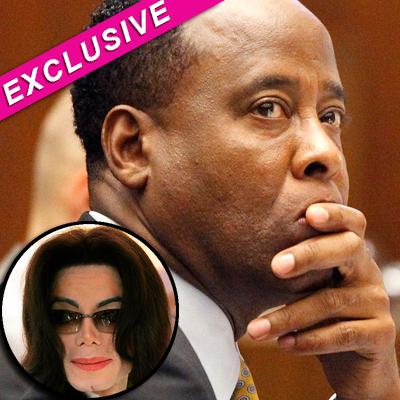 Los Angeles Deputy District Attorney David Walgren will likely rest the people's case against Dr. Conrad Murray for involuntary manslaughter in connection with the death of Michael Jackson, RadarOnline.com is exclusively reporting.
Testimony will resume on Tuesday morning as court was in recess on Monday for the Columbus Day holiday. Jurors will continue to listen to the audiotaped interview Dr. Murray did with the detectives just two days after Jackson's tragic death on June 25, 2009.
Article continues below advertisement
The two Los Angeles Police Department Robbery & Homicide cops that interviewed Dr. Murray will both testify, as will forensic experts. "It's very likely that the DA will rest his case by Friday, or Monday at the latest. Their case is right on track and proceeding accordingly," a source close to the situation tells RadarOnline.com.
It's expected that Dr. Murray's defense will last one-two weeks.
Jurors had a lot to think about over the long holiday weekend after hearing Dr. Murray admitting to giving Michael Jackson Propofol. In Murray's interview, he told cops Jackson asked him for "some milk," his codeword for Propofol, and he admitted that he administered it to the King of Pop.
Once again, RadarOnline.com will provide live gavel-to-gavel coverage as soon as court resumes at 8:30am PT/11:30 am ET Tuesday.