'Guns In Bars' Republican Ironically Arrested On DUI & Firearm Charges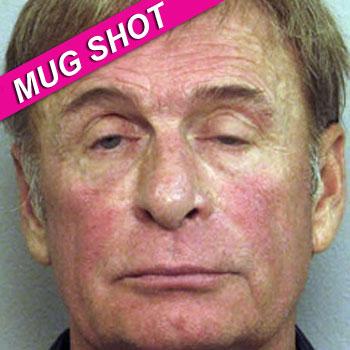 Tennessee legislator Curry Todd, who was the lawmaker who pushed for the 2009 law that allowed people to carry handguns in bars, provided they were not drinking, was arrested in Nashville on Tuesday and charged with driving under the influence and possession of a handgun while under the influence – and RadarOnline.com has the details.
The former Memphis police officer, who does not have a permit to carry a gun in public, was pulled over while driving his GMC Envoy and police maintained that he smelled of alcohol. After failing a roadside sobriety test and refusing to take a Breathalyzer, police noticed that he had a loaded .38-caliber gun in between the driver seat and center console.
Article continues below advertisement
According to a police affidavit, Todd was "almost falling down at times" and was "obviously very impaired and not in any condition to be carrying a loaded handgun."
Todd maintained to the officers that he only had consumed two drinks.
He posted $3,000 bail and was released from jail on Wednesday morning.
Todd successfully sponsored a bill in 2009 to allow people with handgun permits to bring their weapons into restaurants and bars that serve alcohol, provided they were not consuming alcohol themselves.
He also gained notoriety last year during a committee hearing when he stated that illegal immigrants can "go out there like rats and multiply" regarding a federal law that requires the state to provide prenatal care to all women who have babies in the United States regardless of their citizen status.
RELATED STORIES:
LeAnn Rimes Reaction: 'Drinking & Driving Should Not Be Taken Lightly'
Ryan Gosling's Secret DUI Arrest
President Obama's Uncle Arrested For DUI