Hallo-winning! Charlie Sheen Dressing Up As Himself This Year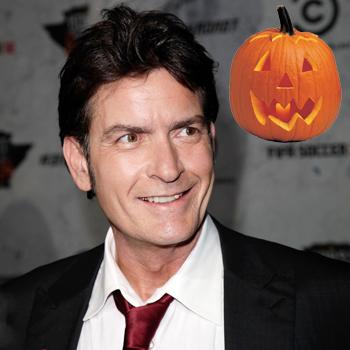 Charlie Sheen is planning to dress up as himself for Halloween!
The former Two and a Half Men star tweeted a self-pic holding a Charlie Sheen mask, writing: "#sheenius Trick or Treat Cadre! Got my Halloween costume... All set! (yeah...This really confused the kids!!) (sic)"
Charlie's not the only celebrity dropping hints about their costume, as noted Halloweenie Heidi Klum -- who famously throws an A-list costume party every year -- teased her outfit's "going to be a little bit hairy."
Article continues below advertisement