Celebrity Hair Stylist Joel Warren Dishes On Latest Hair Trends & Treatments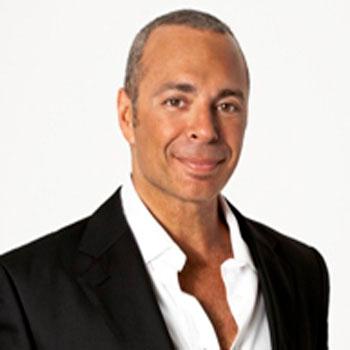 Article continues below advertisement
"I expect to see a lot of updos and finished hair," explains Warren about the looks he expects to see on the red carpet this upcoming awards season, pointing out that he has already noticed light blonds and great redheads popping up all over the place. "Lot's of 1950's influence from Mad Men, Pan Am and The Playboy Club."
What else is hot in the hair world right now? Technology!
Warren explains that he is "loving" biomimicry at the moment, which imitates what nature has already created (Warren Tricomi recently launched a new treatment called Absolute Frizz Control, which is a formaldehyde free keratin treatment with natural ingredients that keeps hair frizz-free for up to 3 months!). He's also crazy about L'Oreal Professional's recently launched INOA, an ammonia-free permanent haircolor, which enables you to push the limits of your hair color without any permanent damage.
Want to transform your look? Instead of going for a dramatic makeover, he suggests taking your time and going slow.
"I like an evolution, not a revolution!" he says. "Sometimes where you think you want to go, there are places in between that look just as good."
"Not learning how to care for hair after it is done and not taking home the proper products that get you the results you want," he reveals about the biggest hair blunder he sees people make. "It's like going to the doctor and not filling the prescription you just got and then wondering why you haven't gotten better!"