PHOTOS: Do Celebs Look Better With Long Or Short Hair?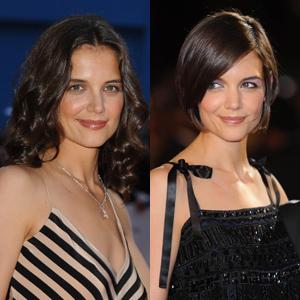 One of the most dramatic ways a star can makeover their look is to chop off their locks. Over the years we have witnessed several tress transformations in Hollywood, the most recent being Emma Watson's Harry Potter-to-pixie cut by NYC stylist Rodney Cutler. While some stars look better after undergoing a little snipping and styling, others don't quite make the cut.
Remember when Rihanna sported long, curly locks? When the Good Girl went Bad, one of the first things she did was chop off her locks -- inches at a time. Now the super edgy star sports an asymmetric 'do, which she has dyed bright red.
Article continues below advertisement
Paris Hilton was the fairest heiress in all of the land. With her long and bouncy blonde hair, the reality show star had one of the most desired 'do's in the world, so everyone was shocked when she chopped it all off.
Halle Berry has sported both long and short hair, and we can't decide which we prefer, because she looks so hot no matter what!
Do your favorite celebs look better with long or short hair? Check out the gallery in Beauty and find out.