Billy Bob Thornton's Daughter Sentenced To 20 Years In Prison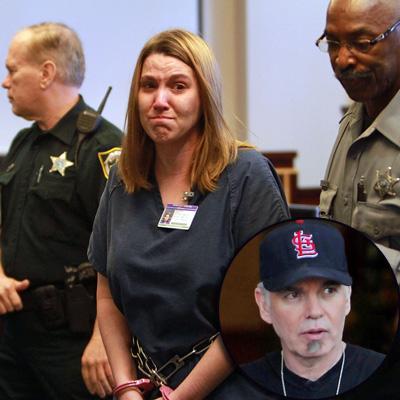 Senior RadarOnline.com Reporter
Billy Bob Thornton's estranged daughter Amanda Brumfield was sentenced to 20 years in prison Thursday after she was found guilty of aggravated manslaughter of a child in May.
Brumfield, 32, was found guilty in connection with the 2008 death of her best friend's daughter, 1-year-old Olivia Madison Garcia, who she claimed hit her head after falling while trying to climb out of a playpen.
Article continues below advertisement
During the trial prosecutors argued that it was "impossible" that the three-and-a-half inch fracture on Garcia's skull was caused by a fall from that height.
A source close to Brumfield told RadarOnline.com that her defense team plans to file an appeal of the sentence.
She had been found not guilty on first degree murder and aggravated child abuse charges in Olivia's death.
Billy Bob was married to Angelina Jolie for three years and has four children by three different women, but none by Jolie.