Wild Animals On The Loose In Ohio; Town On Lockdown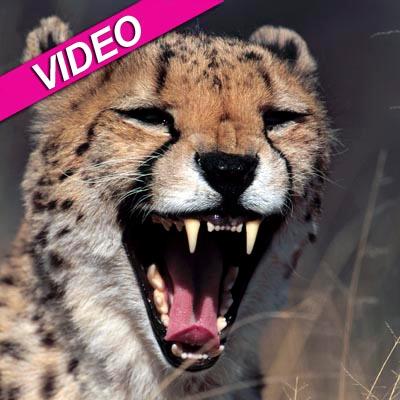 In Zanesville, Ohio, police said as many as 18 of an estimated 48 wild animals that escaped from a wild-animal preserve, whose owner was found dead, are still wandering the area.
Muskingum County Sheriff Matt Lutz said locals should stay inside their homes until the situation was resolved. Road signs told motorists to remain in their cars and three school districts cancelled classes in connection with the incident.
Article continues below advertisement
Police -- who described the animals as mature, very big and aggressive -- shot and killed about 30 of the animals Tuesday, and are under orders to shoot to kill in rounding up the others.
The animals include bears, cheetahs, wolves, lions, camels, giraffes and a white Siberian tiger, police said.
"These are wild animals, wild animals that you would see on TV in Africa," Lutz said at a news conference. "This is a bad situation. It's been a bad situation for a long time and the last thing we want to do is have any of our public hurt."
The death of the property owner, 61-year-old Terry Thompson, was not suspicious, police said. Thompson had recently wrapped up a year-long prison sentence on a weapons conviction, and had been cited for animal abuse and neglect before, as well. He'd been warned at least 30 times in the past year to control his animals, officials said.
Zanesville has a population of about 25,000, and sits about 55 miles east of Columbus.
The incident, the Humane Society of the United States said, shows the state needs to tighten up laws regarding the ownership of wild animals.