Alec Baldwin To Host Podcast Interview Show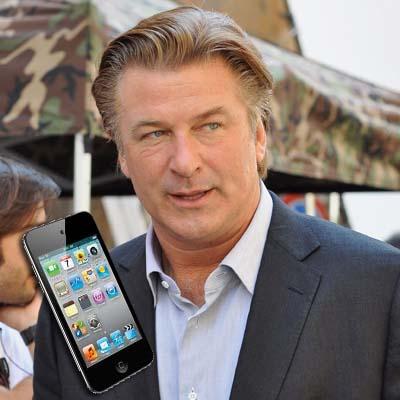 Ellen, Rosie, and now Alec.
Alec Baldwin will be the latest celeb to host an interview show, only his will be available as a podcast starting on October 24, according to New York public radio station WNYC, which made the announcement Thursday.
The Emmy Award winning 30 Rock star's first interview will be with actor Michael Douglas, who talks about watching Glee with his young daughter; Chris Rock, Kathleen Turner and Kris Kardashian are also among his upcoming guests.
Article continues below advertisement
Baldwin, 53, told the Associated Press his 30 Rock contract ends after the show's upcoming sixth season, which will begin with Jack Donaghy "in agony" because his wife is being held captive in North Korea. He says the show might be extended another year, but he's not sure whether he'd be a part of it.
"I might," he said. "I wouldn't want to prevent them from having another year, because they're all my friends and they've been good to me. Maybe I would do a piece of the year. But I really do want to move on to other things."
Baldwin says his success on 30 Rock has led to some movie offers he'd like to explore. Baldwin has also talked about possibly entering politics in the future.
"I have to finish what I'm doing now and separate these two parts of my life," he said. "I haven't really formalized that. It's like the difference between going to Jon Stewart and Jim Lehrer. The jokes have to stop, everything has to be on the record."