Woman Rushes Dr. Conrad Murray Inside Los Angeles Courthouse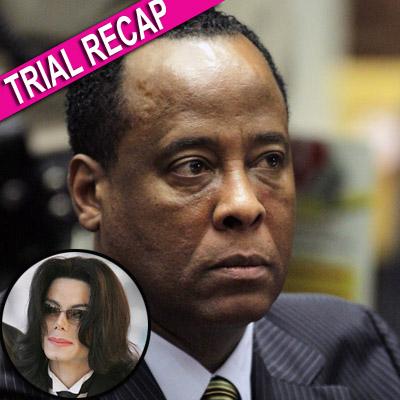 A woman rushed Dr. Conrad Murray in the Los Angeles Superior Courthouse Tuesday morning as he was being escorted to the courtroom where he's standing trial in the death of pop superstar Michael Jackson, RadarOnline.com is exclusively reporting.
Our reporter on the scene tells us that the woman -- believed to be in her twenties -- rushed Murray as he was being escorted by three sheriff's deputies on the 9th floor on his way to the courtroom.
Article continues below advertisement
The woman was alone and yelling: "I have to talk to him. I have to talk to him."
The deputies pushed the woman to the side and told her to "get away."
She left immediately and it's believed she was not taken into custody.
Murray was described as looking startled by the incident.
Opening statements in Murray's trial will begin around 8:30am PT, and RadarOnline.com is live streaming the proceedings.
RELATED STORIES: