Weatherman On Friend's Hot Tub Death: 'It's A Rough Time'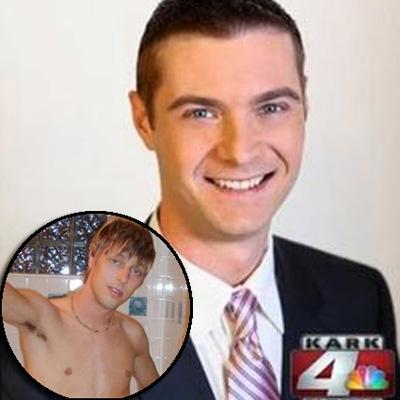 By Adam S. Levy - Radar Staff Writer
KARK-TV weatherman Brett Cummins has issued his first, although brief, public statement since he woke up in a hot tub with a dead man on Monday.
"It's a rough time," Cummins told The Associated Press on Thursday evening before referring all further comment to his attorney.
"Mr. Cummins continues to cooperate fully with authorities investigating the circumstances surrounding Mr. Williams' passing and like them, looks forward to a conclusion of the inquiry, secure in his own innocence and confident that no foul play was involved," his lawyer Mark Hampton said in a statement.
Article continues below advertisement
The Little Rock, Arkansas meteorologist, 33, was found in the hot tub of a Maumelle, Arkansas house with the lifeless body of Dexter Williams, 24, on Monday. (He has not been on the air since then, though his bio is still active on the TV station's website.)
Williams was wearing a chain around his neck that looked like a dog collar and police found blood, but no water, in the tub.
Hampton said Cummins "is devastated by the tragic death of his friend Dexter Williams and extends his sincere condolences to Dexter's family" and that the weatherman "deeply regrets the grief this incident has caused those who know him, especially his co-workers and family members."
The victim's family issued a statement Thursday through their lawyer, Thomas Nichols.
"Dex had a very loving but trusting heart," the family said, adding that "anyone who knew him would agree that he was easily influenced."
Lt. Jim Hansard confirmed with the AP authorities hadn't pressed charges against the TV personality as of late Thursday.
A resident at the home the incident occurred at, Christopher Barbour, told police the men arrived at the house Sunday night and began drinking and using drugs. Barbour, according to a police report, said "he was not sure of the drugs that they were using, but that they were snorting them."