Tom Hardy Denies Gay Rumors, Claims He Was Misquoted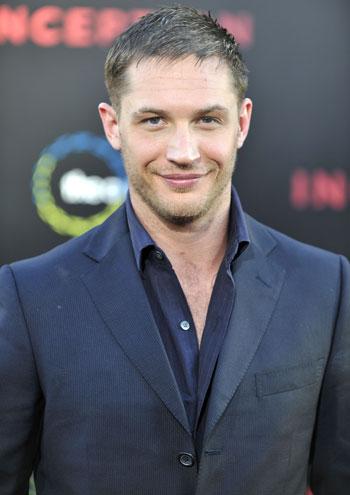 Inception star Tom Hardy has spoken out against speculation that he has had sexual relations with men after, he claims, he was misquoted in a magazine in 2008.
In a candid interview with Marie Claire magazine in the UK, the English actor said he never regrets anything he has done, but added: "It's just a shame things are misconstrued and I don't get the opportunity to explain."
The rumors regarding Hardy's sexuality stemmed from an interview with Attitude magazine in 2008 where he reportedly confessed that he had experimented sexually with men, but the actor claims he meant for a film role - not in real life - as he was promoting his part of Handsome Bob, a gay mobster in Guy Ritchie's RocknRolla.
Article continues below advertisement
In his recent denial, the 33-year-old went on to clarify clearly: "I have never put my p**is in a man," he told Marie Claire.
"I have never put my p**is in a man. I've never had a c**k in my a**e, and I have no f**king desire for it. If that's what you like, cool. But it doesn't do it for me," said Hardy, who will appear in the upcoming film The Dark Knight Rises.
In the original Attitude, article, it's claimed that when asked if he had ever had sexual relations with men, Hardy answered: "As a boy? Of course I have. I'm an actor for f**k's sake. I'm an artist. I've played with everything and everyone. But I'm not into men sexually."
While he denies dating men, Hardy has had a colorful history with women. He divorced wife Sarah Ward in 2004 after four years, fathered a child with ex-girlfriend Rachael Speed in 2008 and proposed to fiancée Charlotte Riley last year.
In 2003, he checked himself into rehab for alcoholism and crack cocaine addiction.
RELATED STORIES:
Chaz Bono On DWTS: 'Gives Me An Opportunity To Reach More People With My Message'