Taylor Lautner Touches On Twilight, Tom Cruise, Lily Collins & More!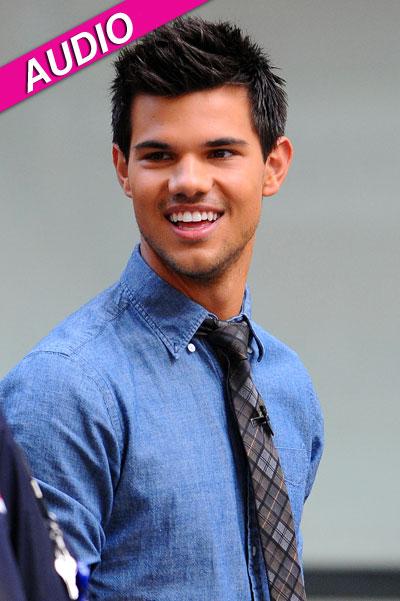 Twilight hunk Taylor Lautner opened up about his steamy scenes with Abduction co-star Lily Collins, meeting Tom Cruise and of course, Twilight, speaking to On Air with Ryan Seacrest Wednesday.
"I've had a few actors I've looked up to my entire life," the sexy star, and one of the top up-and-comers in Hollywood, told Seacrest. "Like Tom Cruise, and Matt Damon, Leonardo DiCaprio ... they have done movies that are similar in tone to this, but what I love about them is that they continue to challenge themselves to a wide variety of role through out their career."
Article continues below advertisement
Lautner said he was lucky enough to meet Tom Cruise, but it wasn't exactly what he expected.
Listen to Taylor Lautner's interview with Ryan Seacrest here
"The first time I met him he was in his Les Grossman outfit!" he said. "It was very surreal for me to be meeting him, but then he was in this giant fat suit looking like the character in Tropic Thunder ... it was so weird."
And then the interview veered into more sordid territory, as Seacrest probed Lautner about his on-screen romance with Collins.
"How would you describe the chemistry between the two of you?" Seacrest asked.
"Oh boy! I would say pretty good. There's a steamy scene or two and we definitely just had to dive right into it," Lautner said.
And, of course, no Taylor Lautner interview would be complete without a Twilight mention, as Lautner called Breaking Dawn Part 1 "by far, his favorite one" of the bunch.
"I wasn't sure what to expect from this movie because the book is so different than any of the other books and I will admit this movie is so different than any of the other movies. It's amazing seeing the characters in another light than you've ever seen them before.