New Breaking Dawn Trailer Released!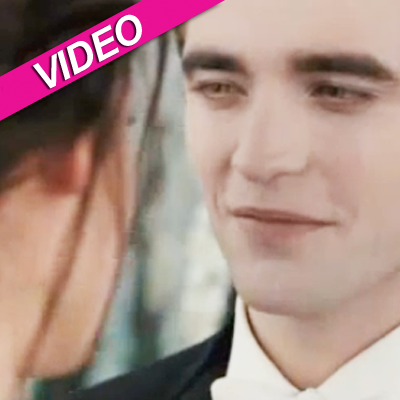 Twilight fans, get ready to sink your teeth into some brand new goodies, as we've got the just-released extended preview of The Twilight Saga, Breaking Dawn - Part 1 here for you.
In the clip, we see blips of Edward (Robert Pattinson) and Bella (Kristen Stewart) not only tying the knot, but also having a sex romp so earth-shaking, it breaks the bed!
"Last night," Edward says in the clip, "was the best night of my existence!"
Article continues below advertisement