Salahi Attorney: Tareq Relieved, Devastated After Michaele Resurfaces With 80s Rocker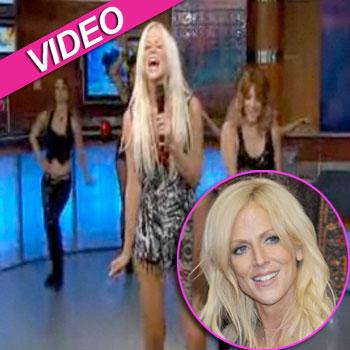 By Adam S. Levy - RadarOnline.com Staff Writer
Tareq Salahi's lawyer David Silek told Good Morning America Thursday that while his client is "devastated," he's "relieved to know that Michaele is safe and is okay" after she turned up safe -- with another man, Journey guitarist Neal Schon -- a day after he reported her missing.
Silek said he's been friends with the couple a long time, and that they're "always late for everything. So when Michaele hadn't shown up within a couple of hours, Tareq did get concerned and thus the call to Warren County law enforcement."
Article continues below advertisement
Asked about a series of communications Michaele had with local law enforcement recently, Silek reiterated "not one of them involved a domestic issue whatsoever" as the calls were "all about online threats that Tareq and Michaele had been receiving through Facebook.
"There's an ongoing criminal investigation currently with the Warren County Sheriff's Department regarding threats they've received online."
Responding to skeptics who believed the police report was faked -- and charges might be forthcoming -- Silek said the FBI has "concluded the case" upon locating Michaele, and would not bring any charges against either husband or wife for falsely reporting a kidnapping.
"It was amazing to watch how fast the federal government could find someone in this country and put hands on them, eyes on them and confirm their whereabouts and safety."
Article continues below advertisement
So how is Tareq Salahi doing, emotionally, in the wake of his wife's faux-disappearance?
"He's so devastated there's not a goal other than trying to figure out what is going on at this time," Selik said of Tareq. "If there's an opportunity for reconciliation, that's something they can and ought to explore."
Watch the video on RadarOnline.com
The Salahis gained fame as "The White House Gatecrashers" two years ago when they attended a White House state dinner uninvited, and took a picture with President Barack Obama.