Exclusive
Rebecca Zahau's Cell Phone Records Create New Questions About Her Death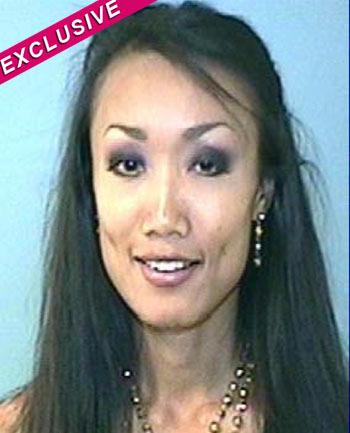 - RadarOnline.com Senior Reporter
& Jen Heger - RadarOnline.com Legal Editor
Rebecca Zahau's cell phone records are creating more questions into her death, which was ruled a suicide by the San Diego County Medical Examiner and Sheriff's Department, RadarOnline.com is exclusively reporting.
"Rebecca received a text message from Nina Romano at approximately 10:41 p.m. The text message said Nina wanted to come by the house to see Rebecca," RadarOnline.com has exclusively learned from Anne Bremner, the attorney representing Zahau's family in their quest to get the case reopened.
Article continues below advertisement
Romano is the twin sister of Zahau's millionaire boyfriend Jonah Shacknai's ex-wife Dina Shacknai. The two had a son, Max.
Rebecca's nude body was found hanging from Jonah Shacknai's Coronado mansion, two days after Max, 6, was found unconscious at the base of the stairs. Max later died from his injuries.
Law enforcement revealed that Jonah had called Rebecca shortly before midnight on July 12. "We know from the investigation that (voicemail) message that was left on her phone was to inform Rebecca of Maxie's grave condition and imminent death," said San Diego County Sheriff's Sgt. Dave Nemeth at a press conference several weeks ago.
But according to Bremner, there is no record of Jonah calling Rebecca in that time period, "There is no call from Jonah Shacknai's cell phone to Rebecca Zahau's, which is another cause for concern, and yet another reason for law enforcement to re-open the investigation."
Jonah Shacknai Attends Girlfriend Rebecca Zahau's Funeral
However, there might be an explanation for the call not appearing on Rebecca's cell phone. AT&T spokesperson Georgia Taylor told the CBS affiliate in San Diego, "When someone calls you and you do not pick it up, or the call was not received, it goes straight to voicemail," Taylor said. "It is not logged on your bill per se."
Article continues below advertisement
Rebecca Zahau picked up Romano on Monday, July 11, several hours after Max's tragic accident. Romano was staying with her sister Dina, who lives in very close proximity to Jonah's Coronado estate.
Nina told News 8 in San Diego about the text message she sent to Rebecca, several hours before her death, "I just wanted to talk to her about the accident," Romano said. "And so I sent her a text message that said, 'Hey are you around? I'd like to come by,' and I never heard from her. She never responded to me."
Rebecca's cell phone log included in the final hours before her death, incoming phone call from Jonah's brother, Adam at 7:39 p.m., outgoing text messages to her sister Mary, and text message from Nina Romano at 10:41 p.m.
Cops contend that Rebecca listened to Jonah's message at approximately 12:50 a.m. and shortly thereafter, killed herself. That voice mail message from Jonah was erased.
Calls seeking comment to Jonah Shacknai weren't immediately returned.