Exclusive
RADAR LIVE: Michael Jackson Death Trial: Talkback, News & Opinion Live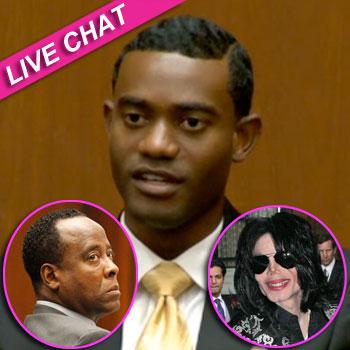 RadarOnline.com is broadcasting LIVE during the lunch break of the Trial of the Century -- the People Vs. Dr. Conrad Murray.
Click here to listen live.
Several key witnesses have taken the stand today in the Michael Jackson manslaughter trial -- including the King of Pop's personal assistant Michael Amir Williams.
Joining us to talk about the latest developments is New York Times' best-selling author Ian Halperin. Halperin wrote, Unmasked: The Final Years Of Michael Jackson.
Article continues below advertisement
Plus -- we want to hear what YOU think!
Want to be on air? Call (347) 308-8270 during the show!