Socialite Petra Ecclestone Claims: 'My Full-Time Job Isn't About Blowing My Parents' Money'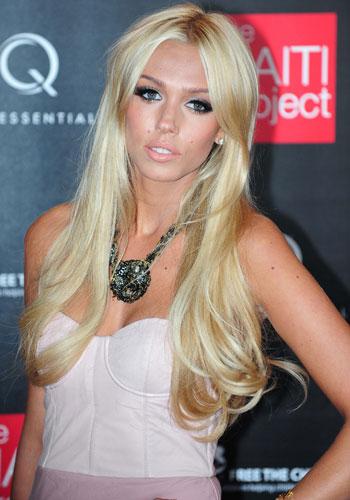 She Works Hard For Her Money!
Even though she definitely doesn't have to worry about ever working a day in her life, billionaire socialite Petra Ecclestone is keen to clear up reports that she lives off her parents' fortune.
"My full-time job isn't just blowing my parents' money," says the newlywed, who recently spent $85 million on Candy Spelling's former home and a further $6.5 million on her fairy-tale wedding to James Stint two weeks ago.
Article continues below advertisement
Along with renovating her huge real estate purchase, Ecclestone also spends her time giving back to society having founded her own charity, the Meningitis Trust, reports the New York Times.
The daughter of Formula 1 billionaire Bernie Ecclestone also has a blossoming career in the fashion industry to add to her inherited fortune. She launched her own menswear line, Form, when she was 18, which was inspired by the auto racing fashions that she grew up with.
More recently the millionairess has begun designing her own line of purses called Stark, which range from $300 to $2,000, and have sexy names such as Lady of Pleasure and Infatuation.
Meanwhile, when she's not working on her fashion empire, the 22-year-old is making her new Los Angeles mansion a home-away-from-home for her pack of five dogs.
"It's important for them to be able to have space," she said about her pampered pets, which include a Rottweiler and a Bulldog.
Article continues below advertisement
Her pooches are never going to feel crowded in the sprawling 57,000-square-foot Manor, which boasts 123 rooms, a bowling alley, gift-wrapping suites and a beauty salon and barbershop.
With a listing price of $150 million, the Holmby Hills mansion was once one of the most expensive homes in the country, but Ecclestone picked it up for just over half that amount.
"It was a great investment at the end of the day," explains the new homeowner, who describes her purchase as "homely and livable."