Oscar Winner Cliff Robertson Dies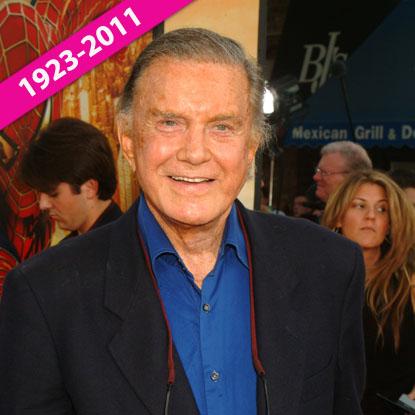 Cliff Robertson, who won an Oscar for Charly in 1968 and became known to a new generation of movie fans as Ben Parker, Tobey Maguire's wise and kindly uncle in all three Spider-Man movies, died on Saturday.
Robertson starred in literally hundreds of movies and TV shows -- he was also an Emmy winner.
He played a real-life hero, Lt. John F. Kennedy, in the movie PT 109, and he became was a real-life hero when he saved a woman in a restaurant by jumping to her aid and performing the Heimlich maneuver.
Article continues below advertisement