Nick Cassavetes Going For Broke In Hollywood Poker Lawsuit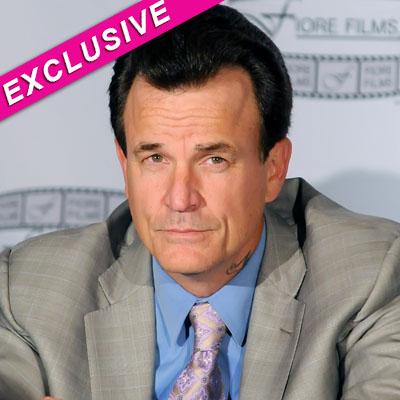 By Jen Heger - RadarOnline.com Legal Editor
The Notebook director, Nick Cassavetes, wants a lawsuit against him in connection with the Hollywood poker scandal thrown out, and is gearing up for a legal fight, RadarOnline.com is exclusively reporting.
Cassavetes is being sued for almost $74k in earnings by a bankruptcy trustee who is trying to recoup losses that were suffered by former clients that invested with Brad Ruderman, who was convicted in a Ponzi scheme.
Article continues below advertisement
EXCLUSIVE DOCUMENTS: Nick Cassavetes Files Motion To Get Poker Lawsuit Dismissed
The trustee, Howard Ehrenberg, is opposing Cassavetes motion to have the lawsuit dismissed. In court docs obtained by RadarOnline.com, Cassavetes' attorney, Ronald Richards, says: "The trustees' opposition shows the legal lunacy that is occurring here. Many law abiding, notably well known and successful Americans, played in a friendly home poker game, table stakes.
"No credit by any of the players to Ruderman and the trustees' complaint relies upon one illogical, unsupported, and misinformed theory... there can never be a lawsuit to enforce winnings because the loser can't be in the hand unless he calls the bet by the ultimate winner of the pot. On the hands Ruderman won, he always won the post. On the hands he lost, he always lost."
Richards tells RadarOnline.com exclusively: "Howard Ehrenberg concedes the players broke no laws and acted legally. Yet, he wants them to pay back what he believes is their winnings. This case, if allowed to proceed, would jeopardize every poker game in the state of California and ruin the good times of millions of law abiding Americans. The courts have no business butting into a home poker game that no players broke any laws playing in."
Article continues below advertisement
It has been alleged that Ruderman hatched the Ponzi scheme as a means to fund his gambling habit -- the former investment banker lost millions playing high stakes poker games against Hollywood elite, including Cassavetes, Tobey Maguire and Rick Salomon, amongst others.
A hearing for the matter is scheduled for September 13, 2011.
RELATED STORIES:
A-Rod Changing His Story As MLB Investigators Schedule Face-To-Face Meeting