Naked Man Found With Weatherman Died From Asphyxiation; Had Drugs In His System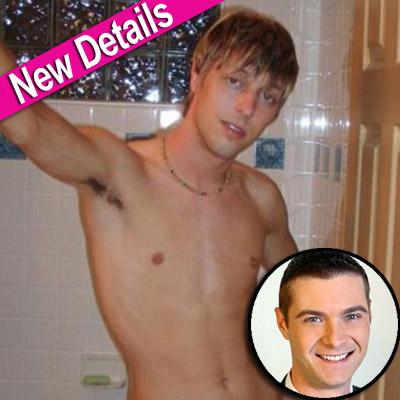 by Radar Staff
A man who died in a water-less hot tub next to a sleeping Arkansas TV weatherman succumbed from asphyxiation, authorities said Thursday, but they added there was "no indication" he was strangled.
However, police noted that the medical examiner cited other contributing factors in the death of Dexter Williams, 24, including intoxication with methamphetamine and amphetamines.
Police said the investigation remains open and there is "no indication (from the medical examiner) in any way that there was a strangulation,' and the manner of death remains 'undetermined."
Article continues below advertisement
As RadarOnline.com has previously reported, Williams' body was discovered September 5 in a hot tub with Little Rock meteorologist Brett Cummins.
Williams was discovered wearing what appeared to cops to be a dog collar. There was blood but no water in the hot tub, which was at the home of a friend of Cummins, Christopher Barbour.
Barbour told the police the three men had been drinking and doing "illegal narcotics," before he went into the house to go to bed, leaving Cummins and Williams behind in the hot tub.
When Cummins awoke the next morning, he discovered Williams was dead and ran screaming into the living room, where he vomited.
In wake of the scandal, Cummins has resigned from his job with KARK-TV.
Police will soon turn the case over to prosecutors, who will determine whether any charges will be filed in connection with Williams' death.
RELATED STORIES:
Arkansas Weatherman Found With Dead Body In Hot Tub Resigns From TV Job