Kim And Kourtney Kardashian Mocked By Philly Newsman On Live TV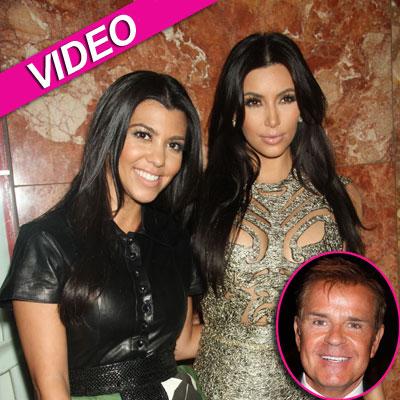 It's always snarky in Philadelphia.
At least that was the case for reality superstars Kim and Kourtney Kardashian when they were mimicked after a recent appearance on the local Fox morning show Good Day to promote their upcoming Sears clothing line.
Co-anchor Mike Jerrick couldn't stop snickering at the fashionista duo, mimicking their high-pitched voices and the shoulder-padded jackets they were wearing in the spot.
Article continues below advertisement
"Can they still hear us?" he joked, while co-host Sheinelle Jones smacked him and made mea culpas for her co-host's politically incorrect (yet funny) demonstration.
"I love them, I think they're stunning," Jones said.
Watch the video on RadarOnline.com
Jerrick called the incident "just another foot in mouth" on Thursday adding, "I have mad cow disease or something -- I must."
The gorgeous sisters appeared via video link from New York, where they're promoting their line at Fashion Week. In the meantime, Kim's recent wedding and reception was taped for a two-part E! special airing in October.
Keeping Up With the Kardashians airs Sundays at 10/9c on E!