Kim Kardashian Claims She And Her Sisters Look Like Trannies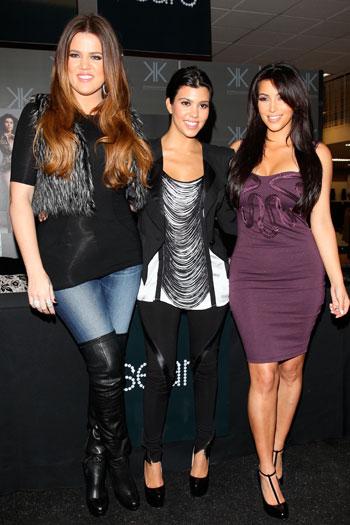 Kim Kardashian is outing herself and her sisters — as trannies!
The reality TV star says she and her siblings, Kourtney and Khloe, have always piled on cosmetics ever since their late father Robert Kardashian hired a professional make-up artist to give them beauty tips.
She told website xoJane.com: "He said, 'My daughters are going to start to wear makeup and I want you guys to look at least presentable,' which I thought was really cool. And we've turned out to be the biggest trannies because of it."
Article continues below advertisement
However, Kim admits not everyone has been impressed with how the sisters apply their make-up.
She said: "We had publicists and people who would tell us, 'Girls, tone it down. Stop wearing all the makeup.' But then we would read on our blogs - like in the comments and everything - and everyone was like, 'What lipstick is this, what mascara do you use?' We were like, 'We love make-up, so why try and be what we're not?'"
MORE ON:
hollywood happenings
Khloe insists they don't mind the criticism as she knows they don't need to wear a lot of makeup.
She said: "We joke and say we are like trannies because we love hair and make-up
"I don't think we necessarily need makeup, but we love it. But Kim definitely, if you take off what's on her face, her face is the exact same. She doesn't need it. It's just like a mind thing to her."
RELATED STORIES:
Kim Kardashian Tweets Her Support of Death Row Inmate Troy Davis