Jailed Hikers Will Be Released 'In A Couple Of Days' Says Iranian President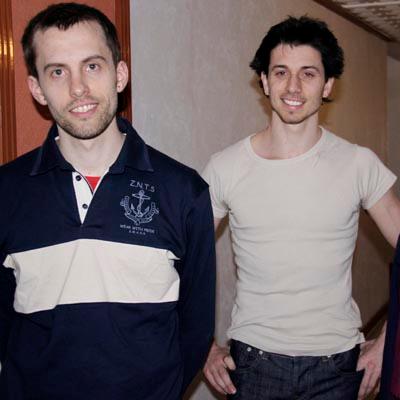 The two American hikers who have been jailed in Iran since 2009 could be released to freedom within days, RadarOnline.com has learned.
Josh Fattal and Shane Bauer were sentenced to eight years for espionage and illegal entry last month after they were seized while hiking in the Kurdish area of northern Iraq two years ago.
In an interview with NBC's Ann Curry on Tuesday, Iranian President Mahmoud Ahmadinejad called the imminent release "a humanitarian gesture."
Article continues below advertisement
Ahmadinejad went on to explain that they were being well treated despite their detainment, and were receiving "very good conditions here in prison ... it's like staying in a hotel."
Visit msnbc.com for breaking news, world news, and news about the economy
In return, Ahmadinejad has reportedly asked for the release of Iranians who are being held in U.S. prisons.
Fattal and Bauer will finally be set free after a $500,000 bail is paid for each of them, explained their attorney, Masoud Shafiee, and their families are trying to raise the money, reported CNN.com.
Article continues below advertisement
The Tehran Prosecutor's office had said it had "compelling evidence" that the three were cooperating with U.S. intelligence agencies, Iran's state-run Press TV reported.