Ellen DeGeneres' Health Scare: 'I Was Feeling Tightness In My Chest'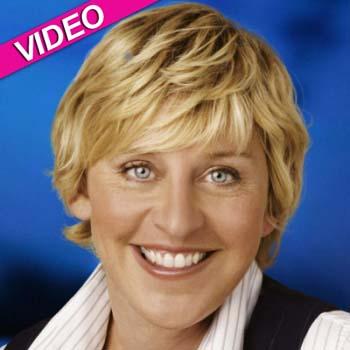 by Radar Staff
Ellen DeGeneres is laughing about it now, but paramedics had to be called to the set of her talk show Monday after the comedienne experienced scary chest pains for two days in a row.
DeGeneres, 53, had discomfort in her chest all evening on Sunday, but when the pain continued into the next day she called emergency personnel.
Within minutes paramedics and a crew from the Burbank Fire Department arrived at the Warner Bros. studios in Los Angeles where she tapes her talk show.
Article continues below advertisement
Speaking in a segment which will air on the Ellen DeGeneres Show Tuesday, she said: "What happened was last night I was having chest pains. So this morning the paramedics came to look at me. First of all, I'm fine … I woke up in the middle of the night. I was feeling like a tightness of my chest and all the scary things ... like something was heavy on my chest and it was a cat so I moved it. I still felt the tightness and heaviness so there was another cat under that cat. There were two cats on my chest.
"Then I got to work and it was still happening. I was still feeling the pains. So I was like, 'You know, I should check this out. It's better to be safe than sorry. Who doesn't want to see a fireman occasionally? We called the paramedics here on the Warner Bros. lot and about 50 trucks and ambulances, like one marching band short of a parade showed up outside of my office. Then they come in with an axe. Break the door down. It was open. I don't know why they did that. They came in, they asked me all the questions, 'How are you feeling? When did it start? Family history? … All the questions that they would ask but everything is fine."
Article continues below advertisement
Ellen -- who is married to Portia de Rossi -- has also thanked the paramedics for being so attentive and joked she has a particularly strong heart.
She said: "I have a baboon heart that I had put in earlier … It's not true. But I want to say thank you to all the paramedics and the nurses who showed up and everybody for caring so much … I appreciate it."
Visit msnbc.com for breaking news, world news, and news about the economy