RADAR LIVE: Michael Jackson Death Trial — Talkback, News & Opinion Live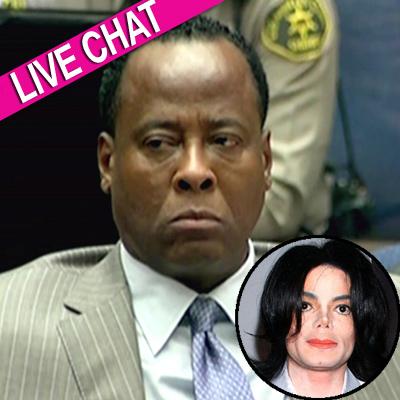 Article continues below advertisement
On Friday, the pair will talk to legal and news experts, including former Deputy District Attorney Hamid Towfigh, who witnessed the Jackson family reaction when they learned that Dr. Murray was going to be charged with involuntary manslaughter.
Conrad Murray Trial Recap: Security Guard Says Helped Put Propofol Bottles In Bags
You too can take a stand on the issues discussed by our panel as we take your calls about the trial, as all the drama unfolds.
MORE ON:
Celebrity Justice
Want to be on air? Call (877) 604-2496 during the show!