Exclusive
Chris Rock & Sony Being Sued Over 'Death At A Funeral' Movie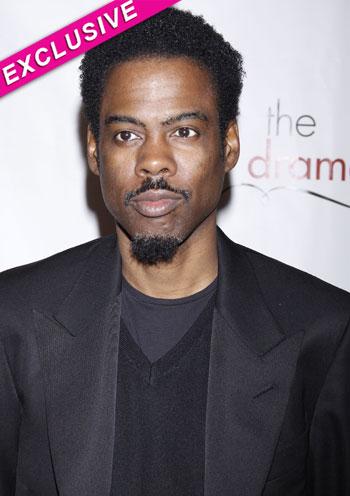 By Amber Goodhand - RadarOnline.com Reporter
This is no laughing matter, Chris Rock.
The comedian, along with Sony Pictures Entertainment, Sidney Kimmel Entertainment and nearly 20 others are being sued for breach of contract and fraud over the flick Death At A Funeral and RadarOnline.com has the lawsuit.
EXCLUSIVE DOCUMENTS: Chris Rock Sued Over Movie Remake
"My message is that Sony is going to be held accountable for their actions," plaintiff Pamella Lawrence told RadarOnline.com in an exclusive interview.
Article continues below advertisement
"Chris Rock is just going to be held liable with all of them for enjoying the benefit of my work."
Lawrence is a Jamaican writer and author of a book, which according to the lawsuit, "is the central idea usage of Death at a Funeral films/movies 2007/2010 at issue."
The lawsuit was filed in Los Angeles at the Superior Court of California on August 31, 2011, and Lawrence is demanding a jury trial claiming she has "suffered damages from the potential loss Lawrence could and would have earned had Defendants properly licensed the use of her work."
"The federal court did not hold Sony accountable so now I'm looking for $100 million through the state court for fraud and breach of contract," Lawrence told RadarOnline.com.
"I'm hoping the jury will send a loud message... Sony ought to be ashamed not being held accountable for their actions."
2010's Death at a Funeral starring Rock was a remake of the British film with the same name, which Lawrence claims was also acquired illegally from her.
Article continues below advertisement
"On March 19, 1998, A. Baer and G. Wigam, Co-vice Chairman of Columbia Tristar, and SPE hosted a 'pitch meeting' with me in order to purchase my story/book/videotape for production," Lawrence stated in the lawsuit.
Lawrence tells RadarOnline.com that at the time she was only asking $1 million for her story, but since they allegedly took it without her permission she's seeking much more.
"I was only asking $1 million for my story, but now I'm asking way more," Lawrence said.