Chaz Bono's DWTS Premiere Prompts Both Outrage And Support From Opposing Groups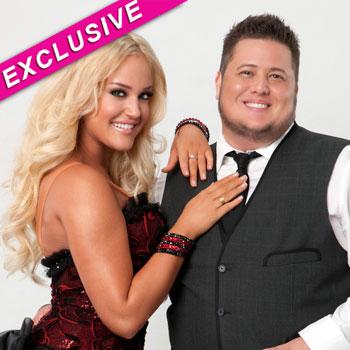 Chaz Bono was a winner Monday night in the eyes of the Dancing with the Stars judges after he was awarded 17 out of 30 points for his rousing cha-cha with dance partner Lacey Schwimmer.
But, the transgender activist's inclusion as a contestant on the hit ABC show has both the right and left wings duking it out across airwaves and cyber space.
"I'm sure some people believe the inclusion of Chaz Bono on Dancing with the Stars is 'progressive,' but in my view the normalization of gender confusion is a big step in the wrong direction," Dr. Scott Lively of Defendthefamily.com told RadarOnline.com.
Article continues below advertisement
And in a letter to the Culture and Media Institute, an even more indignant Monica Cole of Onemillionmoms.com seathed : "This is completely unacceptable and Christians should not watch the show, no excuses! Carson Kressley will be paired up with a female dancer, and since Chastity transformed to Chaz after her sex change in 2009, she will also be paired with a female dancer."
Cole went on to urge readers to email ABC and let them know their feelings of disapproval: "We will not tolerate these subjects being forced into our homes. DWTS airs 8/7 central when children are awake and Christian families will not enhance the ratings by watching the show when it returns September 19 unless this issue is taken care of and these cast members are replaced."
However, Rich Ferraro of GLAAD, a media monitoring organization which promotes the image of LGBT people in the media, praises both Chaz's participation in the show and ABC's choice of casting.
"What Americans saw first-hand last night was that Chaz is just another guy who happens to dance a mean cha-cha," Ferraro said. "While Dancing with the Stars is to be commended for its diversity, this is a dancing competition and we expect most viewers will judge Chaz by his rhythm, not his gender identity.
Article continues below advertisement
"His hard work and determination resonated with a lot of voters as seen by the outpouring of support today."
In an effort to educate Americans about the transgender community, GLAAD will profile a different person in the transgender community each week at their website and is urging supporters to watch Dancing with the Stars. Supporters are also encouraged to post messages of support for Chaz on Facebook and Twitter using #ProBono and report anti-transgender media stories or comments about his appearances to GLAAD.