Lacey Schwimmer On Chaz Bono Controversy: It Tweaks Me The Wrong Way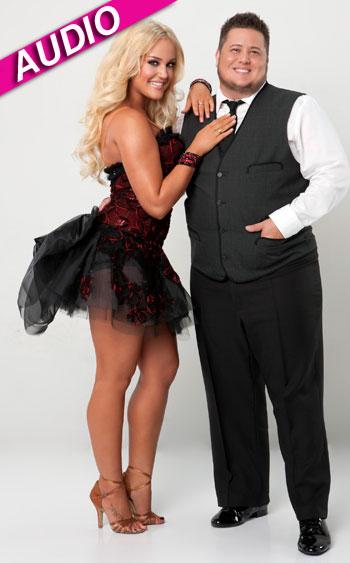 By Alexis Tereszcuk - RadarOnline.com Senior Reporter
Forget all the controversy surrounding Dancing with the Stars contestant, Chaz Bono -- he is " an amazing person" according to his dance partner, Lacey Schwimmer .
Schwimmer went on the radio morning show Johnjay and Rich and told the guys that their first dance, the Cha Cha, is "really sassy and fun" and will help people get to know Chaz better.
"Chaz is kind of a shy guy so it's nice to have a dance that brings his personality out. America will be seeing a different side of him," Lacey said.
Article continues below advertisement
Listen to Lacey's Interview with Johnjay and Rich
The controversy over people protesting Chaz's appearance on the hit ABC show because he is transgendered isn't bothering Lacey and in fact it makes her pretty mad.
"I don't get it, I don't care anymore. It has gotten a bit old. I think people need to relax and let people be who they want to be. It tweaks me the wrong way sometimes," she said. "I've gotten to know Chaz and he is such an amazing person and I want people to get to know the Chaz I know."