Britney Spears Planning 30th Birthday Blow-Out!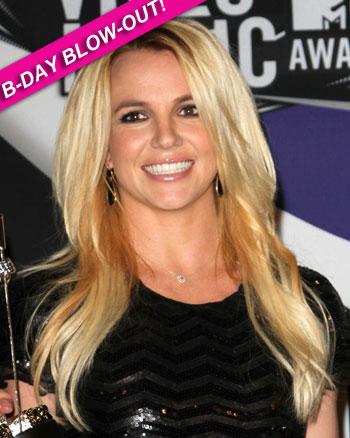 Britney Spears is planning a "spectacular" party for her 30th birthday in December, RadarOnline.com has learned.
The Hold it Against Me singer insists she is not upset about leaving her 20's behind and is excited to see what the next decade in her life will bring her — with a big bash to kick things off.
"I think the older you get, the wiser you get. I can't wait," Britney told Britain's Glamour magazine. "I'm really excited and I am definitely going to celebrate and do something spectacular. I'm going to be in South America so I'll have to do something pretty fun."
Article continues below advertisement
The blonde starlet is also excited about the forthcoming US version of X Factor, and is particularly looking forward to seeing music mogul Simon Cowell dish out his famous put-downs.
"I'll definitely watch it. I respect Simon's honesty," she said. "It's refreshing. But I couldn't be that honest."
Despite turning the bigt 3-0, Britney — who is in a relationship with her former agent Jason Trawick — continues to be under the conservatorship of her father, Jamie Spears.
It has been in place since her highly-visible and very public meltdown in 2008, and he is likely to retain control of her affairs for the foreseeable future.
"The conservatorship won't be ending this year because everything is going well," a source said.
"Britney is on tour again, which she truly loves. This would be the worst time to make a change, while she is on the road, and is in unfamiliar surroundings."