Audrina Patridge Shows Off Her Bikini Body At Vegas Pool Party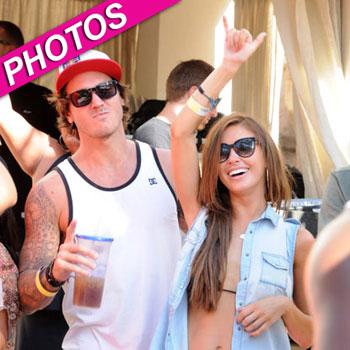 Just a week after she denied reports that she had surgically enlarged her breasts, Audrina Patridge showed off he ample assets poolside in Las Vegas on Sunday.
The former The Hills star put it all on display in a simple skimpy black string bikini which she partially covered with a sleeveless denim shirt.
The reality starlet was joined by on-off boyfriend Corey Boham at the Wyclef Jean concert by the pool at the Hard Rock Hotel & Casino.
Article continues below advertisement
Audrina and the Australian pro BMX biker have broken up and got back together several times since they first met in 2008.
Audrina explained last week why there have often been erroneous rumors she's had plastic surgery to enhance her chest. "I have this chest problem. My bone right here, it's higher on this side. It's Pectoralis something. So I've always struggled with that," the former Hills star said.