Get Audrina's Bikini Bod! All Her Fitness Secrets Revealed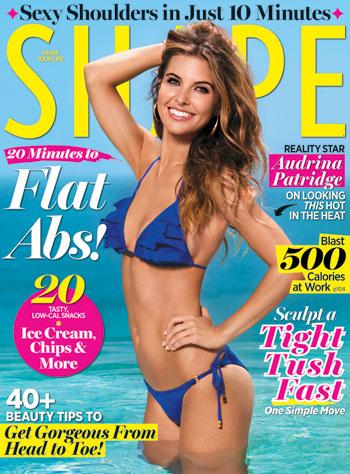 Audrina Patridge has one of the hottest bodies in reality television history, and loves to show it off in skimpy bikinis! The SoCal native and star of The Hills recently revealed her workout routine to Shape Magazine in their July 2011 issue.
The smoking hot star works out with trainer Jarett DelBene two or three times a week, breaking a sweat with a routine the trainer has dubbed "body box".
"We alternate rounds of boxing combinations that include punches and kicks with circuits of body weight-only strength moves," the celebrity trainer explained to Shape Magazine.
Article continues below advertisement
"It's high intensity, so you burn lots of calories while you're firming up. And because the exercises don't use any gear, Audrina can stick to them whether she's on the road or at home."
To get Audrina's bikini body in four easy moves, pick up a copy of the July 2011 issue of Shape Magazine, which is on newsstands now.