Andy Rooney To Sign Off From 60 Minutes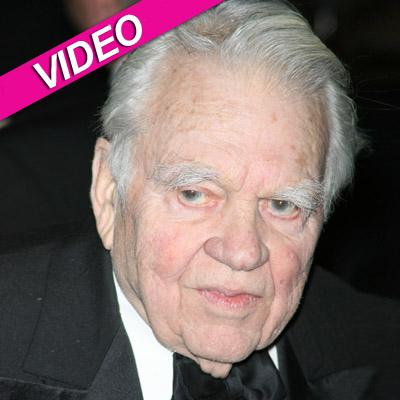 Broadcasting legend Andy Rooney is slated to make his final regular appearance on 60 Minutes after 33 years on the CBS stalwart, as the 92-year-old newsman will make the announcement while reading his customary essay Sunday -- his 1097th, overall.
Rooney began his regular on-air role with 60 Minutes in July 1978 with his weekly feature titled A Few Minutes With Andy Rooney. Then, he discussed how Independence Day weekend, despite the reporting at the time, was one of the safest times of the year to be on the road.
Article continues below advertisement
CBS News chairman and 60 Minutes executive producer Jeff Fager said, "There's nobody like Andy and there never will be. He'll hate hearing this, but he's an American original. His contributions to 60 Minutes are immeasurable.
"He's also a great friend," Fager said. "It's harder for him to do it every week, but he will always have the ability to speak his mind on 60 Minutes when the urge hits him."