Exclusive
5 Things You Didn't Know About Former Apple CEO Steve Jobs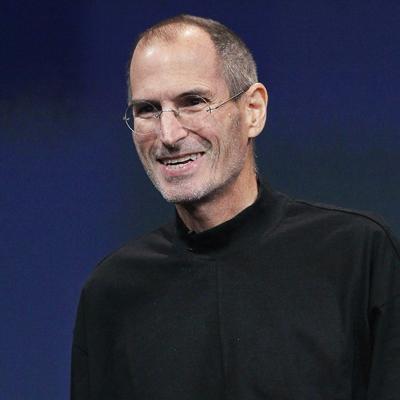 In the wake of tech guru Steve Jobs stepping down as the CEO of Apple on Wednesday, RadarOnline.com reveals some interesting factoids on the man of the moment, as we present five things you didn't know about the genius inventor of the iPod, iPhone and iPad.
Article continues below advertisement
5. He Loves Them (Yeah, Yeah, Yeah)
Jobs is a big fan of the fab four, often referencing the Beatles in speeches he's given. He told 60 Minutes he'd actually based his business model on the band.
"They were four guys that kept each other's negative tendencies in check; they balanced each other," he said. "And the total was greater than the sum of the parts. Great things in business are not done by one person, they are done by a team of people."
4. From Vader to Lightyear
Jobs' tech skills have revolutionized not just the computer industry, but animation as well, as he purchased The Graphics Group, a computer graphics-based organization from Lucasfilm' in 1986.
Re-branded Pixar, the company first began selling computers to dismal results until a film contract with Disney to produce animated features resulted in the groundbreaking 1995 film Toy Story, which he was an executive producer on. After Disney bought Pixar in 2006, Jobs was given a seat on the board of directors of The Walt Disney Company.
Article continues below advertisement
3. Your Salary Is Bigger Than His
During his tenure as CEO of Apple, Jobs -- one of the country's top ten richest people -- worked for a bargain $1 salary (getting compensated via his 5.426 million shares in the company, which were worth an estimated $1.84 billion as of 2010).
In addition, he owns 138 million shares of Disney, which he picked up in the 2006 buy-out.
Article continues below advertisement
2. He's Adopted
Born in San Francisco, Jobs was adopted by Mountain View, California couple Paul and Clara Jobs, who named him Steven Paul. His birth father is political science professor Abdulfattah Jandali, a native of Syria. With Jobs' birth mother, speech language pathologist Joanne Simpson, Jandali had another child, who turned out to be novelist-turned-UCLA professor Mona Simpson. Jobs didn't meet her until adulthood.
He told Stanford graduates in 2005: "My biological mother was a young, unwed college graduate student, and she decided to put me up for adoption. She felt very strongly that I should be adopted by college graduates, so everything was all set for me to be adopted at birth by a lawyer and his wife.
"Except that when I popped out they decided at the last minute that they really wanted a girl. So my parents, who were on a waiting list, got a call in the middle of the night asking: 'We have an unexpected baby boy; do you want him?' They said, 'Of course.'"
Article continues below advertisement
1. He's A College Dropout
After his high school graduation in 1972, Jobs enrolled in Portland, Oregon's Reed College, though he'd drop out after just a semester.
"After six months, I couldn't see the value in it," Jobs said. "I had no idea what I wanted to do with my life and no idea how college was going to help me figure it out."
The experience didn't totally go to waste however, as Jobs picked up some skills that would have a big impact for anyone using a computer, down the road.
"Because I had dropped out and didn't have to take the normal classes, I decided to take a calligraphy class to learn how to do this. I learned about serif and san serif typefaces, about varying the amount of space between different letter combinations, about what makes great typography great.
"Ten years later, when we were designing the first Macintosh computer, it all came back to me. And we designed it all into the Mac. It was the first computer with beautiful typography. If I had never dropped in on that single course in college, the Mac would have never had multiple typefaces or proportionally spaced fonts.