Peeved Sarah Ferguson Storms Off Australian 60 Minutes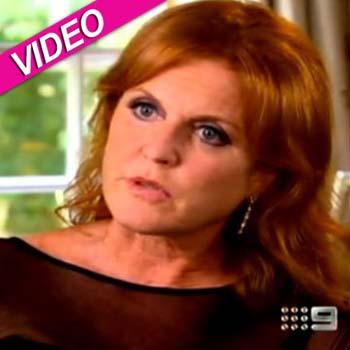 By Adam S. Levy - RadarOnline.com Staff Writer
Call it Sarah Ferguson's blunder down under.
A livid Fergie stormed off the set of the Australian 60 Minutes after reporter Michael Usher rehashed her News of the World scandal, showing footage of the May 2010 fiasco in which she tried to sell business access to Prince Andrew to a reporter from the now-defunct publication.
In a preview of what Channel Nine (the network that airs the program) called "the weirdest interview you will ever see," Fergie is clearly upset and irritated at the line of questioning, at one point commanding Usher to "Delete that bit!"
Article continues below advertisement
John Scott, the manager for the Duchess of York, said his calls for the drama to be edited out of the final show went unanswered; he ripped Hamish Thomson, who produces the news magazine for Channel Nine, for the report.
Thomson "hasn't had the decency to get back to me, nor has Channel Nine head David Gyngell, despite showing the Duchess in the worst possible light," Scott told the Daily Telegraph. "We had gone through all the questions and subject matter beforehand and filmed all the walking in the park footage before we sat down.
"She did walk out when she was ambushed -- no, it was entrapment -- but after cooling down she said to me, 'F**k them, let's do this', and she did, but it was a banal interview and her demeanor reflected that."
Thompson said in response, "She agreed to talk about the issue, as she has already extensively done, so it certainly wasn't entrapment."