Amanda Knox Trial Enters Home Stretch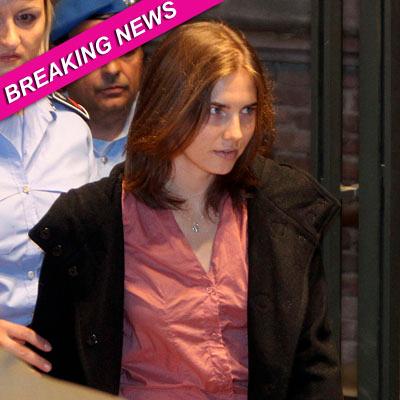 by RadarOnline.com Staff
The appeal trial of Amanda Knox enters its' final stages in a Perugia, Italy courtroom Friday, with a verdict expected to be handed down in less than a week.
Knox, 24, entered court wearing a pink top and looking nervous as prosecutors began their closing arguments in the hearing which will determine if the American exchange student will go free.
As RadarOnline.com has previously reported, Knox, from Seattle, WA., is appealing her conviction of sexually assaulting and murdering her one-time roommate, British student Meredith Kercher, with the help of two other men on the night of November 1, 2007; in December 2009, Knox was sentenced to 26 years in prison.
Article continues below advertisement
Prosecutors -- who were humiliated earlier this month when the credibility of DNA evidence investigators originally collected was brought to task by two forensic experts -- are demanding Knox's 26-year sentence be extended.
Appearing on Italian television, Kercher's mother Arline complained her daughter's memory has been forgotten in the legal hubbub, and that she wants justice for her daughter.
Knox's family has shuttled in for the verdict from Seattle, Washington. Her father Curt said he "hasn't really thought of the possibilities" if a guilty verdict is upheld.
With the trial heading into its' home stretch, here's how Knox's appellate hopes break down: Unlike in the U.S., prosecutors can appeal an appeals verdict, and possibly put Knox on trial again. If they choose not to appeal, and the 2009 verdict is overturned, Knox could be out of jail in a month.
A verdict from the appeal hearing is expected after concluding arguments from both prosecution and defense conclude next week.