All My Children Wraps Up Friday After 40-Year Run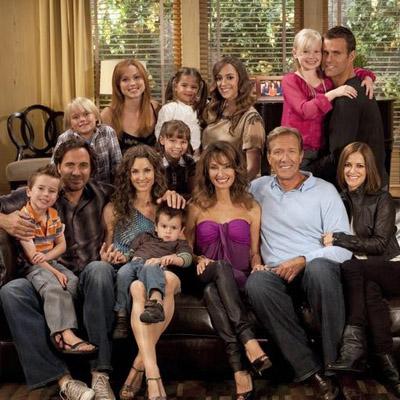 by RadarOnline.com Staff
The legendary soap opera All My Children wraps up Friday, after more than 40 years on the air.
The soap opera, originally a half-hour show, hit the air January 5, 1970; it was later expanded to an hour.
Earlier this month, Susan Lucci, 64, who played Erica Kane on the soap since 1970, vented her frustration with the show's end in a new epilogue she added to the paperback version of her autobiography, All My Life: A Memoir.
Article continues below advertisement
In it, Lucci said that ABC executive Brian Frons helped the show's slide by pushing aside creator Agnes Nixon in 2008; and appointing writers who'd provide "sub-par" content for the show in its' final years.
"An iconic show was losing out to greed," Lucci said of ABC's decision to replace the legendary soap with a food show called The Chew. "If Brian Frons could show his bosses that he could save the network 40 percent, he could keep his job, even if the rest of us lost ours."
Fun fact: Lucci was nominated for the best lead actress in a drama Emmys 18 times -- and famously lost each one -- before finally winning her first in 1999.
ABC has leased the show to a company called Prospect Park, who are rumored to be moving it online early next year, though no official announcements have been made.
Beginning Monday, its' replacement, The Chew, airs weekdays at 1ET & 12 PT/C on ABC.