Exclusive
Will Smith & Jada Pinkett-Smith -- Last Photographed Together In Hawaii Last Month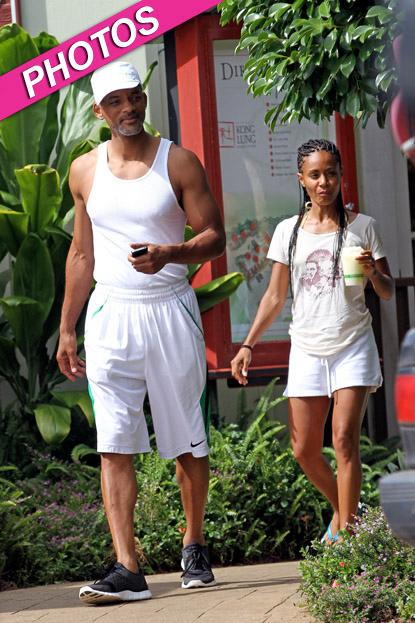 Will Smith and Jada Pinkett-Smith have not been photographed publicly together since July 20 when they went on a family vacation in Hawaii, RadarOnline.com is reporting.
A photo agency earlier Tuesday reported having pictures -- taken separately -- of Will and Jada staying at the posh Mandarian Hotel in Miami last Friday, but we've now learned the agency misidentified the woman as being the wife of the Men in Black star -- it is not Jada.
Article continues below advertisement
A source close to the situation tells us that the woman photographed was part of Will's entourage and that she stayed in a separate room at the hotel.
The source also says that while Will was staying there, he openly talked about his wife and how much they love Miami.
As RadarOnline.com previously reported, the web has been buzzing Tuesday with unconfirmed reports that the superstar couple had separated after 13-years.