Why Angelina Jolie Had To Be Quarantined From Her Kids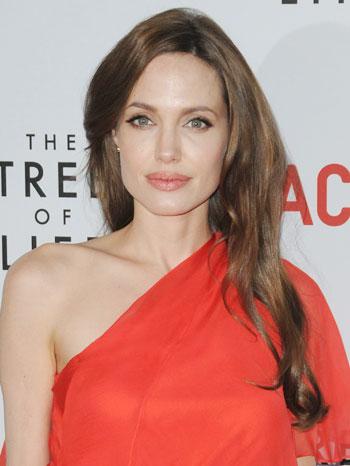 Angelina Jolie had to be quarantined from her children for two days when she fell ill with the flu.
The Oscar winning actress wrote the script for her directorial debut In the Land of Blood and Honey to help fight her boredom when her illness meant she had to be separated from the six kids she raises with partner Brad Pitt --Maddox, 10, Pax, 7, Zahara, 6, Shiloh, 5, and 3-year-old twins Vivienne and Knox.
Article continues below advertisement
She said: "I had the flu. I had to be quarantined from the children for two days. I was in the attic of a house in France. I was isolated, pacing. I don't watch TV and I wasn't reading anything. So I started writing. I went from the beginning to the end. I didn't know any other way."
Although Brad was supportive of Angelina's directorial debut, the actress admits her partner is biased because of their relationship and doesn't think he is a "fair judge".
She told the October issue of Vanity Fair magazine: "He'd come in and say what he liked or what he didn't understand. Like any woman, I would listen to most of it and fight a few things. He's been so supportive. But it's hard to separate the person that loves you from the critic, so I don't think he's a fair judge."
RELATED STORIES:
Brad, Angelina & The Kids Take The Train In London