Teen Lovers Tylar Witt And Steven Colver Sentenced For Brutally Murdering Her Mother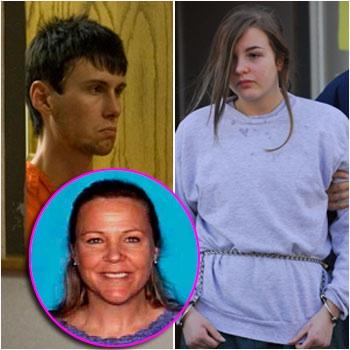 - RadarOnline.com Senior Reporter
Tylar Marie Witt and Steven Colver have been sentenced to prison for the murder of her mother in a gruesome 2009 stabbing.
Tylar was 14 when she and her boyfriend, then 19, hatched their plan to kill her mother, Joanne Witt, after she reported her daughter's boyfriend to authorities for statutory rape.
Tylar accepted a second degree murder plea deal with a 15 years to life sentence, and testified against her boyfriend. He was sentenced to life in prison without parole for first-degree murder and special circumstances of lying in wait and killing a witness.
Article continues below advertisement
Joanne was stabbed 20 times in her bed by Colver, the prosecution revealed during the trial.
Tylar testified that while she and Colver planned to kill her mother together -- each with their own knife -- she actually waited outside the door of the bedroom and "I put my hands on my ear, closed my eyes and hummed," while Cover repeatedly stabbed her mother.
The dead woman's brother Michael spoke before the sentencing and called Colver a "psychotic SOB" and said he wished the now 21-year-old would be a victim of violence in prison.
"I hope and desire that Mr. Colver experiences the worst possible experiences our wonderful prison system can bestow upon him," he said as the judge repeatedly told him to stop his graphic rant.
The judge told Colver he had "no reservations" about sending him to prison for life without parole and told Witt that she deprived her family of a mother "who dedicated her life to you," according to the Sacramento Bee.
Article continues below advertisement
"Joanne Witt loved her daughter. She was a protective and caring mother. She tried her best. I'm sorry Ms. Witt because the person who loved you more than anyone in the world, without reservation, is gone."
Tylar's lawyer said his client felt remorse over the killing and wrote a note in court saying, "I miss you, Mother."
She will be eligible for parole when she turns 29.
RELATED STORIES:
Neighbor Charged With Murder Of Missing Toddler Breeann Rodriguez