Neighbor Charged With Murder Of Missing Toddler Breeann Rodriguez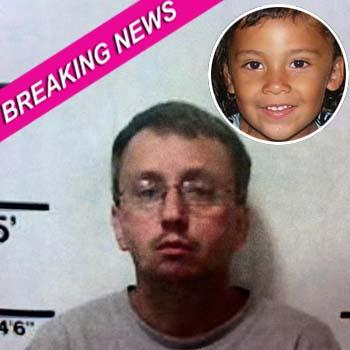 The hunt for a missing Missouri three-year-old has come to a tragic end. Law enforcement on Saturday arrested and charged a neighbor of adorable Breeann Rodriguez with her murder.
Shawn Morgan, 43, was today charged with felony counts of first degree murder, armed criminal action and tampering with physical evidence, announced Dunklin County Prosecuting Attorney Stephen Sokoloff.
The little girl was last seen August 6, riding her pink bicycle with her five-year-old brother in front of their house. He went into their home for a few minutes, and when he returned outside, Breeann was gone.
Article continues below advertisement
Training wheels from the bike were located on Thursday, and were termed "items of interest" by the local police chief.
The FBI joined in the hunt, and little Breeann's parents made public pleas for her return.
"It is charged that Morgan caused the death....by suffocating her," Sokoloff said in a statement.
Breeann's body has not yet been recovered, officials revealed during a press conference. They are dragging local waterways and searching other nearby areas.